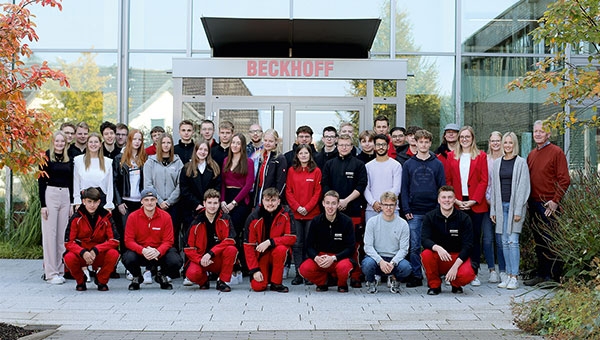 Ngày đăng: 26/12/2022
Success Through Trust, Openness And A Culture Of Innovation
Success Through Trust, Openness And A Culture Of Innovation
Fostering success through trust, openness, and a culture of innovation
Everyone has always been on first-name terms here – ever since my father started the business 42 years ago in his parents' garage. My grandparents had set up their own business, too – an electrical installation company here in Verl back in 1953. There was always such a friendly and casual atmosphere with a real sense of togetherness – we even ate lunch together in the kitchen at my grandparents' house.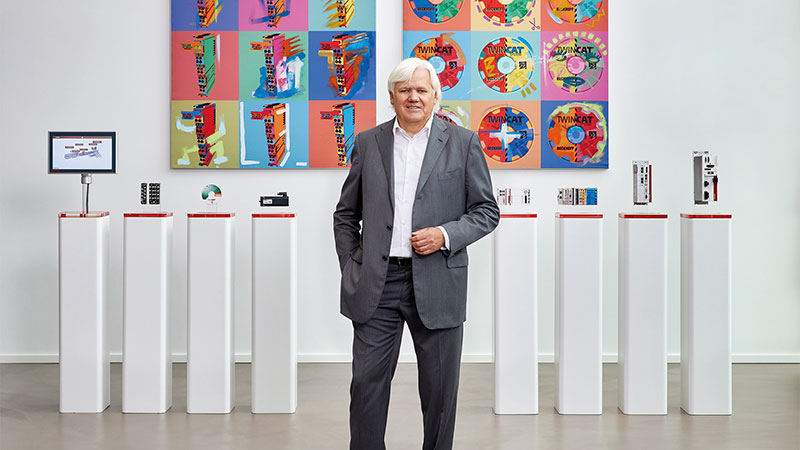 This spirit can still be felt throughout the company today. This is just one of many reasons why it is not uncommon for Beckhoff employees to remain loyal to the company – often for their entire careers. This is crucial and very important to us because they possess a great deal of knowledge – and this expertise as well as their great enthusiasm are what make us a technology leader in PC-based control technology.
This all stems from a whole host of factors – which cannot easily be quantified – that the Beckhoff family offers its employees. I am convinced that corporate culture is about so much more than superficial aspects like glossy brochures or values defined by external consultants. It is something that exists and proliferates simply by living it.
The core value of our Beckhoff culture is having confidence in one's own abilities, and by extension in each individual employee. Right from the start, everyone should take responsibility for their respective domain. The very flat hierarchies throughout the company serve to eliminate any kind of micromanagement and inflexible reporting channels. You won't find managers in suits here, but rather a hands-on mentality. The top priority is simply to get things done. Everyone is responsible for doing their bit to make the big picture work, which calls for everyone to work together closely, maintain open lines of constant communication, and dare to try new things. This is where the company's open-door policy is just as crucial as its highly trained experts and specialists. We are proud to have all the expertise we need in-house.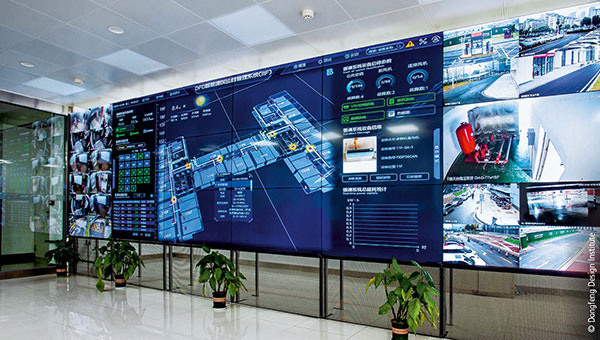 One of the many ways that we keep our workforce engaged is through our community outreach projects. For many years now, we have been supporting the St. John Paul II Junior Seminary in Mpanda Ndogo, a boarding school for boys in Tanzania that offers up to 360 students the opportunity for a good academic education to pave the way for college studies. Beckhoff also supports a project in Lesotho that helps local people to become self-sufficient by acquiring agricultural knowledge.
Closer to home, we take a keen interest in social projects around Verl and East Westphalia, for which the company provides generous support. Perhaps most importantly of all, employees benefit from the social ethos and the sharing, collective mindset instilled by our founding family. These include attractive salaries as well as a big family sports festival in the summer and the traditional Christmas party. Being satisfied financially is essential to being satisfied in life.
Shared experiences serve to bring us together and reinforce our sense of togetherness. At the same time, we reward our employees for the corporate success that they have contributed to. Beckhoff staff also enjoy a great deal of individual freedom: flexible working hours models to balance work and private life are just as much a matter of course here as subsidized lunches in the company restaurant, and plenty of other small things that contribute to the overall feel-good atmosphere.
Despite now employing more than 5,000 people worldwide, there's no denying that the bustling start-up atmosphere of the early 1980s still runs throughout the company. There's an open platform here for all ideas, no matter how crazy, to be discussed democratically, although it obviously always comes down to the respective decision-maker to have the final say.
This approach has already given rise to a whole host of revolutionary products that have sustainably advanced the automation industry as we know it. This concept also works from an economic point of view: ever since it was founded, Beckhoff Automation has grown stably with its own financial resources, and has been able to increase its turnover by an average of 15% per annum over the past twenty years.